Best Online Degrees in:

Human Resource Accounting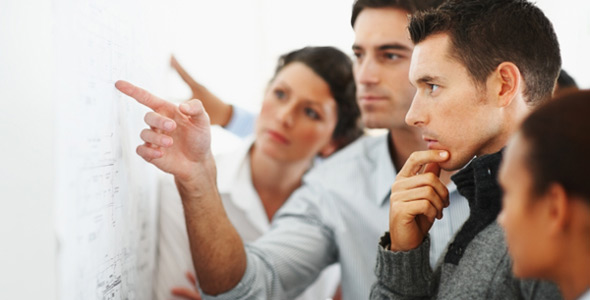 Explore a Bachelor's Degree in Human Resource Accounting
Online Human Resource Accounting degrees are designed to provide individuals with a detailed knowledge and understanding of the income and benefits packages that are offered to employees of a given organization or business. Bachelor's degrees in the subject also train individuals to track the financial impact of benefits programs for employees, as well as understanding and tracking payroll systems. In most cases, programs are offered as human resources degrees with an emphasis in accounting. Most online bachelor's degree programs in human resource accounting take approximately four to five years to complete, while a master's degree in a related subject will take two to three years to complete, depending on the school and program.
Class Curriculum
Rather than taking courses that deal strictly with employee management like in a traditional human resources degree program, human resource accounting majors spend most of their time participating in accounting, economics, and business law courses. Students will typically participate in some courses in conflict resolution and management systems. Some common courses you can expect to see are:
Financial Accounting. This course introduces bachelor's level students to financial accounting principles and techniques. Students learn the how financial accounting fits into the contents of daily business affairs, how transactions are recorded, and how end of period statements are prepared.
Management Science and Statistics. In this course, students learn quantitative skills necessary for decision making in a wide spectrum of business related contexts. Students should be confident undertaking assessments through quantitative analysis following this course.
Human Resource Management. This course is designed to introduce students to the theories, concepts, and practices of human resource management. The course also introduces students to the concept of employee resourcing and development, and how corporate policy can contribute to the productivity and well-being of the employee.
Most online bachelor's degree programs in human resource accounting allow students to complete coursework at their own pace within an allotted time for a specific class or assignment through graduation. However, certain programs may require students to complete an internship before graduation as well.
Building a Career
Graduates with a bachelor's degree in human resource accounting should be able to find entry-level positions as a human resources payroll specialist, or benefits administrator, depending on the location of the job and the economy. In most roles, human resource specialists working with payroll and benefits are usually be called upon to consult with higher-level managers and executives on personnel and benefits planning, and in some cases, may serve as the contact between an organization's top management and its employees. According the U.S. Bureau of Labor Statistics, the median annual salary for other human resources specialists was $52,690. However, salaries can vary greatly based on the location of the job, the current economy, and amount of experience.
Other Online Business Programs