Best Online Degrees in:

Real Estate Development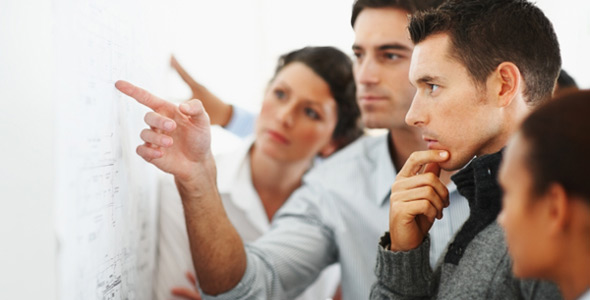 Explore a Bachelor's Degree in Real Estate Development
An online bachelor's degree in real estate development prepares students for converting underdeveloped areas into homes, employment centers, civic areas, retail centers, and recreation. The career differs from traditional real estate positions in that developers focus on finding the land, obtaining financing for the project, and either leasing, managing, or selling the finished project. The career takes dedicated individuals who are willing to take risks, and who can put in long hours to perform research needed to make projects successful.
While most programs in real estate development are offered at the master's level, students interested in this field at the bachelor's level can usually pursue a degree in real estate with an emphasis in finance or business administration. Most online bachelor's degree programs in real estate development take approximately four to five years to complete, while a master's degree in the subject will take two to three years to complete, depending on the school and program.
Class Curriculum
Students pursuing a degree in real estate development can expect to take several courses in finance, economics, and law that are all relevant to real estate development. Because real estate careers involve significant face-to-face contact with clients and other professionals in the field, students can also expect to take courses in composition, speech, and communication.
Leveraging Real Estate. This course provides students with an introduction to financing methods for real estate and development projects. Students will learn to use risk analysis, automated valuation models, and other computer-based applications used to determine the risk of a project.
Business Law This class gives students an introduction to the legal environment of modern business policies in the U.S. Students examine administrative law, contracts, and the protection of consumers, employees, and the environment.
Beyond Raw Land. This class specifically deals with developing raw land, including the business, legal, and ethical considerations that come along with it for the developer. Students should also gain an understanding of the raw land construction process and be familiar with liability issues as they pertain to the development after completing the course.
Most online bachelor's degree programs in real estate allow students to complete course work at their own pace within an allotted time for a specific class or assignment. However, certain programs may require students to complete an internship before graduating, or may require students to complete a capstone project in the form of research, writing, or a presentation.
Building a Career
Because real estate development is still a relatively niche industry, there is very little job data available. While a bachelor's degree in real estate or finance may gain recent graduates entry into the profession, most positions available are with large firms who require experienced professionals, or are small private firms started by a small group of entrepreneurs. The field is extremely competitive, and can be volatile during a bad economy. In most cases, real estate developers are paid entirely on commission.
Other Online Business Programs