Best Online Master's Degrees in:

Disaster Management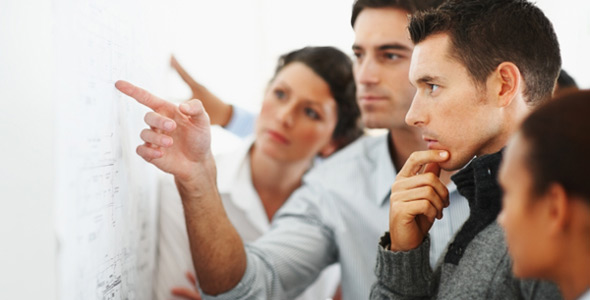 Explore a Master's Degree in Disaster Management
Disaster management is a subfield of public administration which covers the planning, logistics, management, relief, recovery, and budgeting associated with emergency response to disaster situations. Students enrolled in an online master's degree program in disaster management will gain the team-work and problem-solving skills they need to fill senior-level public administration positions. Courses can range from the management of information technology to ethics in decision-making. The majority of career opportunities will be with local, state, and federal government agencies. However, some positions may be available with private sector companies.
Online students who choose to continue working while enrolled full or part time can adjust their course load as needed to fit the demands of their daily lives. Since the number of courses a student elects to take each term can vary, the average time to complete this type of program is one and a half to three years. Please note, however, that other factors such as applicable transfer credits brought in and whether or not a student remains continuously enrolled in the program can all influence the time it takes to earn this degree.
Class Curriculum
Disaster management students should expect a variety of survey, seminar, research, and practicum courses. Core topics often include economics, government, public safety, public health systems, and values and ethics. Students will also learn about social trends and the use of information technology in disaster planning. Some specific course examples include:
Individual and Collective Responses to Disaster. This course will examine the impact of disasters on individuals, groups, and larger communities. Special focus will be given to vulnerable populations and cultural groups.
Research and Analysis Methods in Disaster Management. Students will learn research principles for analyzing and solving disaster management problems. Both quantitative and qualitative methods of analysis will be used. Concepts in sociology, psychology, political science, public administration, and criminal justice will be discussed.
Public Safety in the 21st Century. Students will examine recent disaster situations and learn how to protect the public, public safety officials, and first responders. Topics such as fire and emergency procedures in high rise buildings; chemical, biological, radiological, nuclear and explosives threats and mitigation techniques; and advanced communications technology will be covered.
Typical assignments for disaster management students may include readings, research projects and papers, situational problem sets, and presentations. Given the importance of collaboration in this field, students should also be prepared to complete a variety of group projects and role-playing exercises. Depending on the specific program, a certain number of field work hours and/or a capstone research project may be required for graduation.
Building a Career
Graduates who earn an online master's degree in disaster management are equipped with the leadership and problem-solving skills necessary to fill upper-level positions in public administration. Most positions will be with government agencies. However, some opportunities can be found with private companies. According to the U.S. Bureau of Labor Statistics (BLS), the majority of emergency management specialists were employed by local and state governments, followed by general medical and surgical hospitals.
The mean annual wage for emergency management specialists in 2009 was $56,900, according to the BLS. Those who worked for the oil and gas industry earned the highest salaries, at a mean of $100,530. Please note, however, that these statistics are only estimates and may not always reflect actual starting salaries or job openings, which can be influenced by location, level of education, work experience, the specific industry or employer, and the general economic climate.
Other Online Business Programs