Best Online Master's Degrees in:

Marketing Research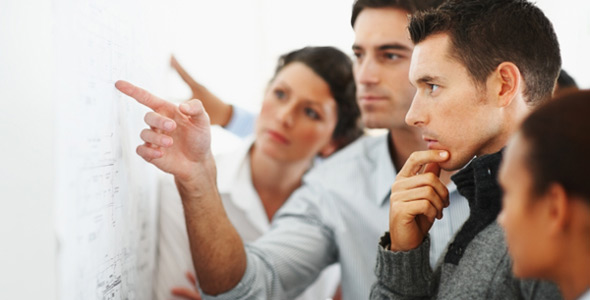 Explore a Master's Degree in Marketing Research
Marketing research focuses on the statistical analysis of data pertaining to a company's marketing strategy for goods and/or services. Professionals working in market research are tasked with gathering, recording, and evaluating this information to assist in business management decisions. Online master's degrees in marketing research are designed to develop strong quantitative analysis skills as well as an understanding of consumer behavior and appropriate business strategy. With the increasing importance of digital marketing and web analytics, marketing research graduates are in an ideal position to fill positions as market research analysts, search engine optimization specialists, marketing managers, and other related positions.
Many online master's degree programs in marketing research can be completed in one to three years. However, program length can vary for each student based on the number of applicable transfer credits brought in, the number of courses taken each term, and whether or not a student re-enrolls each consecutive term. The flexibility to enroll either full time or part time is ideal for working adults, as they can continue working at their current jobs and further their education at the same time.
Class Curriculum
Marketing research students can expect foundation classes in traditional marketing principles, economics, business management, and statistics. More specialized course work often covers topics such as multinational marketing, emerging markets, e-business, decision-making, quantitative analysis, and corporate communications. Some specific examples of courses degree programs may require include:
Consumer Behavior. Marketing students will learn about the social, psychological, and economic influences that effect consumer decisions. Topics such as market segmentation, product design, and promotion will be discussed.
Ethical and Legal Issues in Marketing. Courses discussing the ethical and professional standards of the industry are also common key components of marketing programs. Students will discuss current and past marketing and public relations cases as well as complete a series of role-playing exercises.
Marketing Research. Courses in marketing research teach students how to gather and assess data for the purpose of making business strategy decisions. Students can expect to learn about both quantitative and qualitative research techniques such as written questionnaires, electronic surveys, and focus groups.
Reading assignments, situational and statistical problem sets, written papers, and exams are all common for marketing research students. In addition, at the master's degree level, students should be prepared to complete lengthy research papers and projects, as well as give presentations, both individually and as part of a group. Depending on the program, students may have to complete an internship and/or a capstone project based on field research to conclude their studies.
Building a Career
Graduates with a master's degree in marketing research are equipped with a strong understanding of consumer culture, marketing strategy, and quantitative analysis. Their ability to measure and assess the success of different marketing plans makes them a valuable asset to a variety of different companies across industries. These skills qualify them to work as market research analysts, marketing managers, web analysts, search engine optimization specialists, and other related positions.
Despite cutbacks in some companies due to the economic downturn, there are still many opportunities. In fact, according to the U.S. Bureau of Labor Statistics, demand for market research analysts is expected to increase by 41% from 2010 to 2020. This is much faster than the average of 14% growth expected for all occupations. The median annual salary for market research analysts was $60,570. However, note that these statistics encompass the earnings of professionals in all stages of their careers and may not reflect actual starting salaries. A number of factors such as level of experience, education, location, the specific company, and the economic climate can all influence salaries and available job opportunities.
Other Online Business Programs