Best Online Master's Degrees in:

Finance Accounting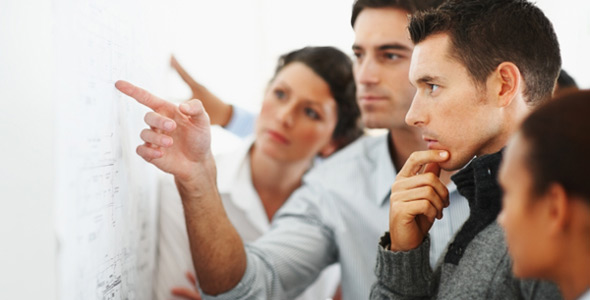 Explore a Master's Degree in Finance Accounting
Financial accounting is a subfield of accounting that deals with the preparation and review of financial statements for bankers, stockholders, executives, or government agencies. Financial accountants will receive foundational training in traditional principles of accounting, finance, and economics. Online master's degrees in finance accounting will also cover electronic records management, taxation, and proper bookkeeping procedures.
These type of programs require students to be detail-oriented and develop strong mathematical and analytical skills. Most positions for finance accountants will be in the private sector, with corporations, banks, and other financial services companies. However, other opportunities may be available working for government agencies.
Online students have the flexibility to continue working at their jobs while enrolled full or part time. Most master's degree programs in financial accounting are designed to be completed in one to three years. However, completion times can vary based on a number of factors, such as the number of transfer credits a student is able to apply, the number of courses taken per term, and whether or not a student remains continuously enrolled.
Class Curriculum
Students enrolled in an online master's degree program in finance accounting should expect foundational courses in basic accounting concepts, finance, business management, and economics. In addition to these core classes, students will also explore advanced topics such as auditing, tax research, business valuations, litigation support and bankruptcy, and corporate financial communications. Some specific course examples include:
Managerial Accounting. Courses like this will teach students how to apply accounting principles and information to the managerial decision-making process. This will also include topics such as operational and capital budgeting, cost analysis, and performance measurement.
Ethics and Regulatory Issues. Courses highlighting the ethical standards and laws surrounding the financial industry are also a core component of most finance accounting programs. Students will learn about the importance of ethical reasoning, objectivity, and professional responsibility. Discussion topics will cover a variety of current and past case studies.
Mergers and Acquisitions. Courses covering mergers and acquisitions will touch on topics such as valuation methods, budgeting techniques, and leveraged buyouts. Students will also learn about the strategy, tactics, and rationale behind corporate recombinations.
Students can expect a variety of assignments while they are earning their master's degree. This may include readings, role-playing exercises, problem sets, reports, and written papers. Group projects, presentations, and research papers are also commonly assigned. Depending on the school's curriculum, a capstone project is sometimes required for graduation. This typically involves research and a lengthy written report demonstrating a practical application of what the student has learned in the program.
Building a Career
Following the completion of an online master's degree in finance accounting, students should be equipped with the appropriate knowledge of accounting procedures, financial analysis, and business management to pursue careers as corporate accountants or auditors. These positions may be with banks and financial services companies, or directly with businesses. Some positions in the public sector are also available with local, state, and federal government agencies.
Despite some cutbacks in the financial services industry in recent years, the projected job growth for accountants and auditors is still slightly above average. In fact, the U.S. Bureau of Labor Statistics predicts 16% job growth over the projection period of 2010-2020, compared to the 14% growth expected for jobs overall. The median annual salary for accountants and auditors was $61,690. However, actual starting salaries and job opportunities can depend on level of experience, education, location, the specific employer and industry, and the general economic climate.
Other Online Business Programs