Best Online Master's Degrees in:

Human Services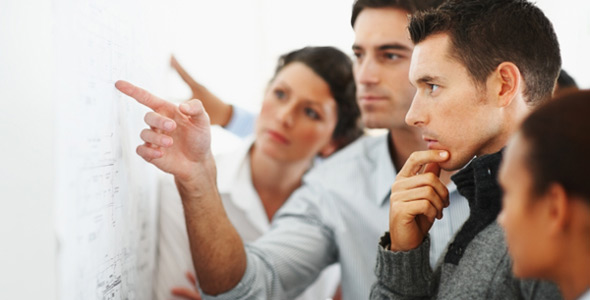 Editor's Picks: Online Schools for Human Services
Value
Northeastern University is ranked No. 189 on PayScale.com's list of the best colleges and universities for value. It has a return on investment of 6.5% without financial aid and 7.8% with financial aid. In addition, it is ranked as No. 62 on U.S. News & World Report's list of the top national universities. Northeastern University is therefore the winner of the award for the best online human services master's degree for value.
Flexibility
Capella University is dedicated to providing academic opportunities for students with obligations that would otherwise keep them from attending classes. It received an A-level rating on College Prowler for its flexible programs. It is also our winner for best flexibility.
Career Support
Post University offers extensive career services that include counseling, job and internship placement assistance, and resume help. The institution also received a B-level ranking from College Prowler's student reviews. It is therefore the winner of the award for the best online human services master's degree program for career support.
Financial Support
Walden University is dedicated to providing students with tuition assistance, to ensure that everyone has a fair chance at getting an education. This commitment has earned it an A-level ranking in tuition and financial aid on College Prowler. It is also our winner for best financial support.
Technology Support
Bellevue University has a service desk available to help students during extended hours every day. This is especially valuable for online students that need help accessing classes. Bellevue University is therefore our winner of best technology support.
Student Engagement
Bellevue University is the winner of the award for best student engagement. At Bellevue, instructors encourage students to participate in classes by tracking sign-ins to the class portal. In addition, instructors hold office hours, to ensure that they are available for any student questions or concerns. It is therefore easy for students to feel involved with their classes.
Disability Support
Northeastern University provides a disability resource center for students with disabilities. By utilizing the website, students can gain access to information about accommodations, important forms, and contact information. Northeastern University's dedication to universal access has earned it the award for best disability support.
Library and Research Support
Bellevue University offers online library services for its distance learning students. These services include easily searchable catalogs and journals. The library website also provides tutorials and points of contact for librarians. Bellevue University therefore wins the award for the best online human services master's degree for library and research support.
Learning Support
Northeastern University provides multiple student resources, including online tutoring and a writing center. Students also have access to advisors. Northeastern University therefore wins the award for best learning support.
Faculty Credentials
Bellevue University wins the award for best faculty credentials. At Bellevue, online instructors are required to receiving training in online instruction, which the university funds. In addition, many faculty members have at least two years of experience with distance education.
Faculty Accessibility
At Bellevue University, faculty members are required to hold weekly office hours. Professors also pay attention to student sign-ins to the class portal to keep track of the students that participate and the students that need extra encouragement. These practices ensure that faculty members are available to help their students. Bellevue University is therefore the winner of the best online human services master's degree for faculty accessibility.
Alumni Engagement
Northeastern University wins the award for best alumni engagement. At Northeastern, alumni can join multiple groups and participate in many events. In addition, the alumni website keeps former Northeastern students up-to-date on relevant news. Students can also gain access to Northeastern's multiple alumni social networking pages.
Prior Learning Options
Bellevue University provides multiple opportunities for students to gain college credit. Students can utilize military or professional training, credit by exam, and life experience for credit. Bellevue University's flexibility has earned it the award for the best online human services master's degree for prior learning.
New Online Student Orientation
Walden University provides an orientation specifically for online learning. Students will go through a self-paced guide, which will provide them with information about online classes and student resources. Walden University is therefore the winner of the best online human services master's degree for new online student orientation.
Explore a Master's Degree in Human Services
An online master's degree program in human services is designed to prepare individuals for leadership roles in social service or community outreach organizations. Curriculum for these programs is designed to increase one's knowledge of modern day issues in cultural awareness, how to create social change by shaping public policy, and how to properly develop and utilize community resources. Many students pursuing master's degrees in human services work in a social work setting where they provide care for various at-risk population groups, such as neglected or abused children, or the mentally ill or handicapped. The degree is also designed to help prepare individuals for management roles in the field. Individuals who are interested in managing a community outreach program administered by a church or other ministry organization may also benefit from the program.
Students hoping to pursue a career at an administrative or government level must develop skills in grant writing, fundraising, personnel and fiscal administration, and developing community outreach programs. To build on these skills, students will work to develop various program planning skills, while also developing ways to implement the programs, and evaluate the effectiveness of the programs.
Before pursuing a master's in human services, students must have earned a bachelor's degree. Often this degree is in human services or a related area, such as social work or psychology. In most cases, a master's degree program in human services will take two to three years to complete. Factors that can impact the duration of the program include the specific school and program, and the amount of courses an individual can handle at a given time.
Class Curriculum
Master's-level students pursuing a degree in human services may begin by taking foundational courses in the behavioral and social sciences, ethnic and cultural awareness, and research methodology. At the core level, students can expect courses in leadership, organizational behavior, law and ethics, mental health and aging, human behavior, health policy and management, and organizational resource development, among many others. Some common core-level courses offered are:
Research and Evaluation for Human Services. This course provides students with a survey of current theoretical and methodological practices used in human services. Students also examine how scientific research applies to the profession. Students learn key approaches and practices for research, including design, implementation, and assessment.
Grant and Report Writing. In this course, students gain knowledge of the grant writing cycle, and practical time management methods for the cycle. Students will learn how to create a plan for a program, compose a proposal for the plan, and methods of getting the proposal acknowledged by a foundation or corporation.
Issues in Human Service Administration. This course helps students emerge as leaders by analyzing and understanding organizational processes. Students study the concepts and theories of behavioral science through individual, group, and structural behaviors.
Daily homework for a human resource development degree program is reading- and writing-intensive. Regular homework includes readings, case studies, and group activities designed to help students gain a solid understanding of modern social problems. These include extensive reading on policy and ethical issues, and written projects that provide students with practice in writing grants. Students will study methods to properly manage financial and human resources in a non-profit or government organization. Lastly, all human services programs require students to complete a supervised internship with a clinic, private practice, school, or state or local government organization.
Building a Career
Upon the completion of a master's degree program in human services, graduates may be able to find a position in a social work setting with either a private company or government institution. Most either work directly with people to help solve and cope with problems affecting their daily life, while others will work in an administrative role where they direct staff, raise funds, and allocate resources. There are also clinical social workers who diagnose and treat mental, behavioral, and emotional issues. Social workers can assist in a wide variety of situations, from helping people to adopt a child to helping others cope with the diagnosis of a terminal illness. They also work with many different populations such as children, people with disabilities, and people facing problems with addictions. Positions can also be found in a wide variety of settings, including hospitals and clinics, community health clinics, state and local government services offices, schools, and substance abuse clinics.
According the U.S. Bureau of Labor Statistics, the median annual income for social workers was $42,480. However, salaries can vary greatly based on the location of the job, the current economy, and amount of experience of the individual. The BLS also reports that employment of social workers is expected to grow faster than average through the next decade, expanding by 25% through the year 2020. Growth is projected to come from an increase in demand for healthcare and services, but can vary by specialty, and location.
Lastly, if you plan on becoming a clinical social worker, you must be licensed in the state where you work. Requirements for licensure will vary by state, but according to the BLS, requirements usually include a master's degree in social work, or a related discipline, and two years or 3,000 hours of supervised clinical experience after graduating.
Other Online Business Programs